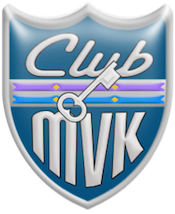 Welcome to Club MVK!
A new chapter in the Kingdom's history, Club MVK, has begun and we have many exciting changes and features to tell you about!
As mentioned previously, players whose accounts were active and paid for by 11/15/2015, no longer have to pay a monthly membership. The donations we receive through the Donate button on our site help us cover the costs of servers and keep the Kingdom gates open. Donate today to keep MVK!
Our monthly themes have come to an end but that won't stop you from being able to collect the thousands of items created for past themes. Visit the Kingdom stores to see bundles of items that were sold during themes from February 2011 to November 2015. Keep in mind that items sold during One-Day holiday sales are not for sale. Now is your chance to collect items you may have missed or didn't get a chance to purchase enough of!
In Club MVK, you have an all-access pass to areas in the Kingdom that opened during past themes. Tour the Fairgrounds and World's Fair, play in the snow at the holiday areas off of First Street, step into Alice's Dress Shop in the Cyan Stage, splash around the H2OTEL, board the Discovery Cruise Ship, sail to Aloha Island, explore Camp MaVuKi, ride the Cyan Line to Atmos-Exchange and have 'Spooktacular' fun in Mindyer Manor and Harvest Lane! These areas are open permanently and give you even more places to visit, Mission at, include in personal Treks and more. We are also expanding the hours MVK is open each day! The new game hours are 11 am CT to 11 pm CT.
On November 1, 2015, we held our 200th and final Staff Event. Even though we are no longer hosting events, that won't keep you from being able to play them! New areas have opened all over the Kingdom that are home to the many Staff Events and Best Ride/Game Events that you've come to know and love. Visit the Staff Event section of the Game Guide for a list of the new room locations and how to play these Staff Events. Step into any of the Staff Events that reside in these locations and complete the game or ride to win a prize or coins. To play the event, you'll need 10 Event Ticket posters for the location which are earned through a variety of ways also listed on the Game Guide. Several Events are free to experience and can be found in The Keep and elsewhere. Walk through the doorway of Sadie's Great Hall library to step into the Once Upon A Time Event or follow the sign in Garden Entrance to explore the Sadie In Wonderland ride for free! Visit Tournament Tent to play through the greens of the MVK Mini Golf Courses too!
Check the Calendar to see the weekly Club MVK activities and Top Players pages to see a list of all winners of the Best Room, Best Game and Best Ride contests and their entries!
Prizes in the Token Machines have changed once more – the pins have been removed and replaced with all furniture items that have ever been available from the machines. The Midway Tickets have been pulled from the machines and placed in the Midway Token Machine located in Jet Ski Course off of Jet Ski Jetty.
Cosmio has conjured up a spell to re-materialize the past prizes from his Workshop in addition to the Tokens his daily activity rewards already.
Walk down the hallway in Mission Deck and you'll soon be in the Cargo Hold. There you'll find past Mission Reward prizes available for you to earn. When you exchange, you'll receive one random item shown in that futuristic container.
Trek Challenges continue, so keep completing those daily tasks and earning new steps for your Trek Station!
You have also been given a Discovery Portal to connect a room to the Discovery cruise ship, a Judging Tent Portal to connect a room to the Fairgrounds and a Pavilion Portal to connect a room to the World's Fair. Enjoy showcasing your favorite rooms!
Take a look at the MVK Wiki to see where to earn the new items that have been released for Club MVK! There you'll also find a list of the Wildlife Exchange Stations that have been re-added to the Kingdom and their locations. Also be sure to visit these Kingdom attractions to earn the special items they reward:
High Flying Adventure on Aloha Island gives Atmos-Exchange Pins.
H2OTEL's Tube Slides give Exchange Suite Credits.
Sledding Hill gives Sweet Shoppe Credits.
Ski Slopes give Black Bear Lodge Credits.
The Music Token Machine gives Hatbox Posters for Alice's Dress Shop.
Camp MaVuKi's Hiking Trail gives Wildlife Exchange Posters.
For the first time, you can now place any furniture items you wish inside your Puzzle Gallery room!
Lastly, have fun with all of the new emotes available in the expanded Emote window too!